Counseling vs. Coaching: What Does A Life Coach Do?
As a Licensed Clinical Professional Counselor, I offer both counseling and life coaching.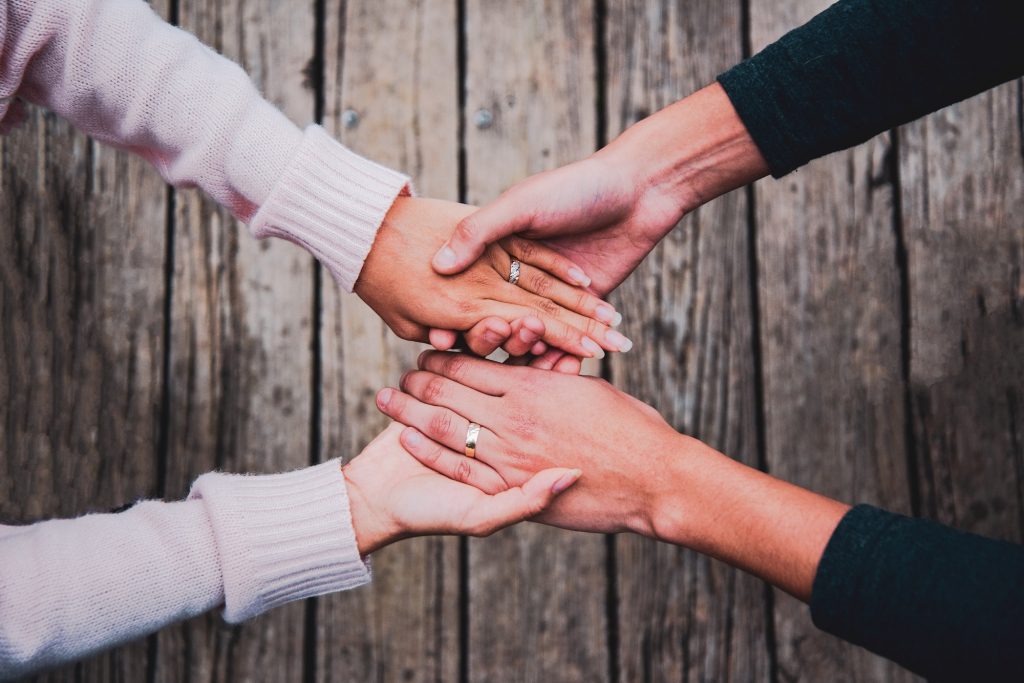 Counseling  looks at the past, present and future to help you heal emotional and spiritual wounding and discover joy, peace and purpose. A counselor helps you gain insight into the unconscious beliefs that influence behaviors and transform them, from the inside out. Mental health counseling can address all emotional issues, including loneliness; overwhelm; relationship issues; anxiety, depression and other mood disorders; and posttraumatic stress disorder and other trauma responses.
Life coaching  focuses on the present and future. In coaching, we want to discover and utilize practical strategies to meet life goals, such as excelling in your career or forming relationships. A coach can offer you emotional support while you forge and follow a new life path. However, coaches are not trained to treat emotional and mental health issues.
The Counseling And Coaching Process
If you know that you have pain, trauma and/or dysfunctional patterns that you want to process, you are likely searching for counseling.
If you are looking for a life mentor to help you clarify goals, provide tools for reaching those goals and hold you accountable every step of the way, you are likely looking for coaching.
All counseling includes some life coaching, but life coaching does not generally include counseling. Coaching offers education and encouragement to help people make behavioral changes. Counseling offers that same education and encouragement along with deep healing and emotional, spiritual growth.
Coaching can be extremely valuable and productive on its own. However, through the process of setting and achieving goals, many people discover that something from their history is preventing them from claiming the future they want. This is when the narrow focus of coaching broadens into counseling.
However, most coaches are not trained as counselors and cannot treat anxiety, depression, trauma or any other emotional wounding. As a coach who is also a licensed clinical professional counselor, I can help you work through past pain and unhelpful beliefs. Then, you can make lasting changes and move confidently toward your goals.
My Approach To Counseling And Coaching
There are many ways to build the life you want. I offer both coaching and counseling to help you at every stage of your unique journey toward happiness.
My career as an empowerment coach began when I worked as a Human Resources director. I found deep fulfilment in helping people identify and overcome challenges in their careers. That's when I discovered I wanted to help people live more purposeful lives, and not just at their day jobs.
In my coaching work today, I am goal-oriented and linear. My aim is to help you identify manageable, practical steps toward your ideal outcome. Once we collaboratively agree on a plan of action, I will offer you tools and strategies to help you fulfill your dreams.
My style is honest and direct, and I will hold you accountable and cheer throughout the process. I also bring a depth of compassion, understanding and wisdom to coaching. I am committed to helping you cross the finish line, no matter what obstacles arise.
For those who wish to do deeper work, I also offer holistic counseling , which integrates elements of body, mind and spirit. I believe that you already hold the answers within your Wisest Self. When you tap into your inner wisdom and strength, you can discover a clear path forward.
In my practice, coaching and counseling often go hand-in-hand. For example, many people struggle to communicate effectively. We often don't know how to listen well or express our needs. When couples come in to see me, they are often looking for practical tools to navigate conflict and overcome disconnect. I often say that I don't offer couples counseling—I offer couples coaching .
However, most unhealthy relationship patterns were developed in childhood and are ingrained. When attempts at communication are prone to escalate into arguments or collapse into emotional shutdown, there are usually deeper emotions and core beliefs at play. Usually, both partners are carrying neglect, abandonment, invalidation, instability and/or abuse from past relationships. This combination of attachment wounding and relationship issues calls for both individual counseling and couples coaching.
No matter what you're struggling with, you don't have to worry about what counts as coaching and what counts as therapy. It's my job to navigate those details. As an insightful, empathetic counselor and coach, I am dedicated to attuning to your needs, inviting your authentic expression and guiding you toward the life you want.
Coach vs. Licensed Counselor: An Important Note
Legal regulations around counseling are fierce. To receive a license to practice, counselors must earn a master's degree from an accredited school and complete 3,000 supervised clinical hours after graduation. Ethics are a critical part of every licensed therapist's initial and ongoing training. Each year, therapists are required to complete continuing education courses in their field, along with several hours dedicated to ethics. This keeps counselors and therapists up-to-date on the latest research and most effective forms of treatment.
A life coach is not legally bound to the same ethical, legal or educational standards. Because psychotherapy is a healthcare practice, when you see a licensed therapist, you may be able to get insurance reimbursement for your sessions, and your confidentiality is legally mandated by HIPPA. When you work with a coach, this is not the case.
In fact, there are no legal requirements, training requirements or regulations for coaches. Anyone can become a coach, including psychotherapists who have had their licenses taken away. While some coaches may have a certification, it's possible to earn a certification in less than two weeks. In addition, such certification programs have no supervision requirements nor governing bodies.
It's important to find someone with the training and experience  necessary to support you and your journey.
Coaching may be exactly what you need. However, if your past is affecting your present and limiting your future, counseling can help you to heal old wounds and eradicate their negative impact on your life. You deserve to work with someone who is qualified to clean up your past so that you can thrive in your future. You are worth it. Your future is worth it. Your happiness is worth it.
Take The First Step Toward Change      
I invite you to call me at (303) 955-8945 for a free 20-minute phone consultation. You can ask me any questions about my practice and working with a life coach in Henderson, NV or Las Vegas, NV.