LATEST UPDATES:
I am now physically located between Boulder, Colorado and Denver, Colorado, and will be offering face-to-face sessions in Lafayette, CO as soon as it is safe to do so.  I continue to offer video therapy sessions to Nevada and Colorado residents. I offer all other services such as trauma-informed coaching, spiritual direction and consultation to all.  Check out the events page or sign-up for the monthly newsletter for more information about upcoming events.
Integrated Holistic Counseling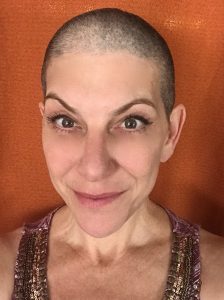 As a Holistic Psychotherapist, I work from the orientation that we each have our own innate beauty, deep wisdom, and a unique purpose in life. However, we also encounter difficulties and trauma that can make our healthiest selves go underground. Over time, we can lose sight of who we are. If our trauma occurred early in life, we may have never really felt grounded in our Authentic Self.
Holistic Therapy can help you find yourself and connect to a deeper wisdom you may not even have known was already a part of you. With support, guidance, and self-compassion, you can release the trauma, beliefs, habits and ways of being in the world that are blocking your authentic self. You can find new ways to express the absolute best of who you are.
I offer holistic counseling and trauma-informed coaching and spiritual direction, which means I honor you as you are – body, psyche and spirit. As we work together, you will never be critiqued or "analyzed." Rather, you will be offered the space and tools you need to shift into a healthier relationship with yourself and others.
Holistic healing works to explore and integrate all areas of your life including:
Inner World (feelings, thoughts, beliefs, body)
Outer World (family, community, life experiences, diet, environment)
Metaphysical World (spirituality, heart, energy)
With the right help, it is possible for your to heal from past wounds, make choices that support happiness and success, live into your divine nature and respond to life's challenges in healthful way. I look forward to sharing the journey with you.
I invite you to call me at (303) 955-8945 to learn more about my practice. I provide face-to-face counseling in Lafayette, Colorado, and virtual therapy to people in Henderson, Nevada and Las Vegas, Nevada as well as throughout the state of Colorado. Virtual trauma-informed coaching and spiritual direction are provided both nationally and internationally.
Sabrina Santa Clara