Do You Feel Unmotivated and Empty?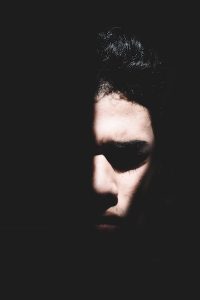 Are you struggling with a heavy, relentless sense of sadness that never completely lifts away? Do you feel increasingly helpless, hopeless and unable to care about anything—even things you once loved?
Maybe you are going through the motions, but your world is filtered through a fog. It might be difficult to focus and make decisions, especially if you're struggling with physical depression symptoms, such as headaches, stomach aches and fatigue.
It may be that you have lost a loved one and can't seem to find your own way back to the land of the living. Or you may have frequent mood swings from high to low, and you don't know how to handle the elation or the inevitable crash. Maybe you feel trapped by these changes, as though you don't have any say over your life.
Perhaps you don't trust yourself to do anything right, especially after ruminating over regrets and rejections from your past. Every task may require immense effort, whether that entails pursuing your career or getting out of bed. As time goes on, maybe you feel more and more exhausted and uncertain that there's a point. Perhaps you have considered ending your life.*
Regardless of your particular experience, living with depression can be a deeply lonely and overwhelming experience. Like many others, you may be facing strain and disconnection in your relationship but feel powerless to make change. You may doubt that anyone could understand what you're going through or fear that your pain burdens others. As a result, perhaps you are withdrawing further into yourself. Or, maybe you pretend you are happy and functioning well, but you wish someone would recognize how much you're struggling inside.
Do you wish you could just feel happy? Are you longing to discover a sense of motivation and meaning?
Millions Struggle With Depression Symptoms
Depression can be extremely isolating. It may even cause you to feel inadequate—as though the pain is somehow your fault. But, depression is not a sign of weakness. You are not alone.
Depression is the leading cause of disability worldwide. In the United States, around 7 percent of the population will have at least one major depressive episode in a given year. 11 percent of young adults (ages 18-22) and 13 percent of adolescents (12-17) struggle with depression each year. The rates are even higher for certain populations, including those who identify as LGBT, and those who are mixed race, Native American, active military members or veterans, mothers (post-partum) and adult women.
Depression does not discriminate. It affects a wide range of people from every lifestyle and background. Sometimes, depression is rooted in biological imbalances; other times, it stems from trauma and disconnection. But, no matter the cause, depression symptoms and depressive disorders can greatly impact your career, relationships and sense of self.
We live in an extremely disconnected world, where more and more people lack familial and community support. And, Western culture generally holds an aversion to "negative" feelings and emotions. As a result, there isn't much space to express and release sadness, grief, anger and overwhelm. But, pushing distressing feelings down doesn't make them go away. In fact, avoidance often increases feelings of pain and isolation.
But you don't have to hide your feelings, and you don't have to go through this alone. With the help of a holistic therapist and life coach who specializes in treating depression, you can find and live your purpose.
Holistic Depression Therapy Can Awaken Your Authentic Self
I believe that you already have the strength and wisdom needed to transform your life. However, you may not have the proper tools to tap into that strength or listen to that innate wisdom. To guide you on your journey toward finding peace, contentment and joy, I offer both practical life coaching and holistic spiritual counseling. With this individualized, integrative approach, you can explore and uncover exactly what you need to heal at every level—in your mind, body and spirit.
Holistic depression therapy is very effective because it gets at the root of the issue—or more accurately, the roots. In a safe and accepting environment, you can explore your past and current relationship issues, existential questions, grief and so much more. As you bring light into the deepest, most painful places, you can come to realize the beauty and goodness of who you really are. I will help you locate the Greater Source of vitality and meaning that exists within you, beneath the depression. You can connect to your calling and live in harmony with your Higher Purpose.
We will also explore self-care practices that can increase your motivation and energy. If making changes seems overwhelming, we'll start small. With empathy and warmth, I can help you map out manageable steps toward the life you want.
In my 25 years of experience in the healing profession, I have seen how therapy can help people process deep pain and create vibrant, connected lives. No matter how difficult it may be to believe right now, your life has meaning. You deserve to discover it.  You can reclaim the person you once were or find that essential you the depression has robbed. With help, you can thrive rather than just survive.
You may have questions or concerns about therapy for overcoming depression…
I don't really need therapy. It's not that bad, and I doubt therapy could help.
You don't have to feel terrible to be depressed. In fact, you might feel nothing at all. Sometimes, depression manifests as a numb, flat lack of joy. It can also take the shape of anger and irritability. The signs of depression can appear so slowly that it can be difficult to recognize how much sadness and fatigue are impacting your life.
If you are feeling stuck, stalled and held back from your most authentic expression, it might be time to seek help. You don't have to wait to hit bottom before you seek the help you need to rise.
And, if you are struggling with doubt, it's important to recognize that depression is negative. It tells you that your emotions are invalid and that there is no hope. It tells you that things are pointless. But you are not pointless, and your life is not pointless. You are worth fighting for. If you can't fight for yourself right now, I will fight for you until you can.
I've already tried depression counseling and it didn't work.
There are many types of therapy available, and some are more effective than others. It is my clinical opinion that cognitive approaches (traditional talk therapy) are more likely to offer surface-level clarity than lasting healing. My approach does not just alleviate symptoms. It effectively addresses the underlying causes that fuel the symptoms.
It's also possible that you worked with a therapist who was not a good fit. A trusting therapeutic relationship is a key part of overcoming depression. When you work with someone who can understand and accept you for who you are, you can feel safe and supported as you tune into your authentic self.
Will I need to take antidepressants?
In most cases, I prefer fighting depression naturally, through compassionate mindfulness and profound self-love. Medication (both Western and Naturopathic) can decrease the intensity of sadness and self-criticism, but it doesn't get to the cause of the issue. However, just as it's impossible to heal a broken bone without a cast, it's sometimes impossible to heal from depression without medication. Those who have very low motivation and high suicidality often need a supportive cast—and that's okay. If you need immediate relief before you can begin deep healing, there is no shame in seeking medication.
For most people, I consider medication a short-term source of support­—just like a cast, which is removed once the bone is strong enough to function without it. I am committed to helping you build a connection to a Greater Source so you can strengthen in body, mind and spirit. Then, you can move forward with a new, sustainable sense of empowerment and purpose.
Note that there are biological imbalances that can cause or exacerbate depression (e.g. anemia, thyroid and vitamin D deficiency), which is why I ask clients to get a complete blood panel from their doctor. When such imbalances are present, supplements or medication may be required. With the right support, you can find answers and your unique route toward healing.
Start To Thrive
I invite you to call me at (303) 955-8945 for a free 20-minute phone consultation. You can ask me any questions about depression therapy and my practice in Henderson, NV and Las Vegas, NV.
* If you are having thoughts about ending your life, please seek help right away. National suicide prevention hotline: 1-800-273-8255.
Chat: https://suicidepreventionlifeline.org/chat/
Resources