My Holistic Counseling Approach
I believe that all wounding happens in relationship and can only be healed in loving and accepting relationship. Because the therapeutic relationship is so important for healing and growth, finding the right fit is an important consideration when selecting a therapist. I offer a safe, supportive, and collaborative therapeutic relationship that honors where you are in your unique journey toward knowing and loving yourself.
In addition to traditional therapeutic modalities, I offer integrative, spiritual and holistic therapy. This type of mindfulness-based therapy is a practice for learning how to stay present in your life and compassionately engage with your full experience, including those parts that feel challenging. Perfection is not the goal. No one has arrived at perfection—myself included.
That doesn't mean you are broken or wrong. Although I sometimes provide diagnoses for insurance purposes, I am not interested in analyzing or finding the "problem" in who you are. I work from the belief that your core self is vibrant and whole, but that trauma and pain can block your access to authentic expression. My job is not to "improve" you, but to help you release those blocks and connect to the wisdom and goodness you already have within.
The Therapy Process
Our work will center on your individual concerns and hopes. First, we will focus on relieving the pain that has brought you to therapy. I can help you identify, practice and apply the skills needed to manage what often feels unmanageable (e.g., your job, relationship, anxiety, etc.)
Over the long-term, my goal is to work myself out of a job. I offer my training, skills and expertise so you can become your own therapist and live as your authentic self. That means becoming loving and compassionate with yourself, trusting in your capacity to make smart choices and feeling empowered to navigate life's challenges with an enduring sense of peace and contentment.
Throughout the holistic counseling process, I am committed to helping you understand and accept all the facets that shape who you are. We will consider everything that influences your life satisfaction and wellness. We will look at your relationships, work, diet, exercise, spirituality, community, supports, etc., as all of these elements affect mental, physical, emotional and spiritual health.
Whether you are an adolescent or adult, living your best life requires creating harmony among all aspects of your life: the internal (thoughts, feelings, sensations, beliefs, etc.), external (work, family, culture, social connection, physical practices, etc.) and metaphysical (energy, spirituality, etc.) This is deep, challenging and joyful work, and you already have within you the Source of strength you need to do it. With guidance, you can begin to listen to your own inner compass, nurture a relationship with your higher self and develop practical strategies to live your most fulfilled and connected life.
Integrative Psychotherapy Techniques and Modalities
Mindfulness is a critical component of how I work. You can achieve a mindful mental state by focusing your awareness on the present moment, while calmly acknowledging and accepting your feelings, thoughts and bodily sensations as they arise. Unlike traditional therapy, in which you might spend more time talking "about" issues, I work to help you "be with" those parts of yourself that are often shadowed. Through the process of increasing and deepening your awareness, you can come to understand and love who you are in your entirety.
One of the main models that influences my work is Internal Family Systems (IFS) Therapy, a mindfulness-based, psycho-spiritual model that aims to help you connect to your Bigger Self and lead your life from this Bigger Self, rather than wounded or reactive parts.
I also practice somatic psychotherapy, or body-centered psychotherapy. Just as we work with your emotional, mental and spiritual experience, we will explore your physical sensations and physical wellness. There is a saying among somatic practitioners that goes, "The body never lies." The mind can run in circles to trip you up and make you feel stuck, but your body always speaks the truth of your experience. Your body is a wisdom holder, and somatic techniques are useful for tuning into that wisdom.
In addition to spiritual therapy and deep inner work, I provide tools and practices to help you soften the intensity of emotional states and navigate life with greater pleasure and ease. As an Integrative Holistic Psychotherapist, I may draw on creative and expressive arts, sand tray therapy, aromatherapy, smudging, psychotherapeutic touch and a wide variety of other non-traditional approaches to wellness.
All that being said, while I am an expert in my chosen field, I am not an expert on your life. Our therapeutic relationship has to be collaborative to be successful, and I will shape my approach to fit your personality and needs. I will not hold you at a distance nor will I direct your journey to wellness. Instead, we will be in partnership and I will walk the path with you, right by your side.
Working Toward Healing Together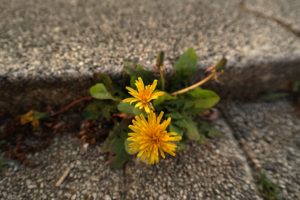 I understand that doing therapeutic work requires courage and vulnerability. I will honor your vulnerability by matching it with my transparency. I am a compassionate, understanding and caring therapist who respects not only your core wisdom, but also all of the experiences that have brought you to this moment in your life. I lovingly welcome every part of you, even the parts you don't love yourself.
You don't have to carry pain, shame and overwhelm throughout your life. You can cultivate a genuine, empowered expression of your authentic self. There is great joy and peace to be found in honoring who you are. I am here to celebrate with you.
I invite you to call me at (303) 955-8945 for a free, 20-minute phone consultation. You can ask me any questions you may have about my holistic counseling approach and my practice in Las Vegas, NV, as well as my work in Henderson, NV.
Sabrina Santa Clara is a Licensed Clinical Professional Counselor and Spiritual Counselor. She studied at Naropa University, where she earned a Master of Arts in Somatic Counseling Psychotherapy, with a dual emphasis in Body Psychotherapy & Dance/Movement Therapy. She also received a bachelor's in sociology, with an emphasis in human sexuality and Spanish, from San Francisco State University. She is continuously pursuing opportunities to enhance her education and training. She's a Certified Internal Family Systems Therapist (Advanced), a Registered Dance/Movement Therapist and Yoga Instructor. She in the process of writing a book entitled, Fundamentals of Psychotherapeutic Touch, and she will offer more psychotherapeutic touch trainings in the coming years. You can read Sabrina's publications here and listen to her on the Women in Depth podcast here.